Our island – History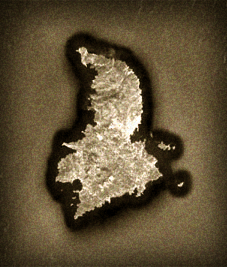 The name "Syros" probably derives from "Sour" or "Osoura", which meant "rocky" in ancient Phoenician. Homer mentions it in the "Odyssey" as Syrie. The archaeological finds that came into light last century in Chalandriani in the Northeast of the island, are found to come from 2,800 BC, the second period of the Cycladic civilization. The findings are tombs, figurines, pots and pans that are now distributed to the National Archaeological Museum of Athens, the Goulandris Museum of Cycladic Art and the Local Archaeological Museum of Syros.
The archaic philosopher, physicist and astronomer Ferekides was born in Syros, in the mid 6th century BC. At that time, there were two cities in Syros. One in today's Ermoypoli and particularly in Peukakia-Psariana area and the other one in Galissas. Later, in the 5th-4th century BC, Syros was a member of the Athenian alliance, and after a period of turbulence in the 3rd century BC, the island prospered again in the 2nd century BC. The next century the island becomes an important coastal hub. In the following centuries, the island is a permanent target of pirates that significantly reduced its population. During the 8th AD century takes place the construction of the settlement of Ano Syros. In 1207 it was occupied by the Venetians, and during the 360 years of Frankish occupation, the locals were proselytized in the Catholic doctrine. In 1566 the island was occupied by the Turks, but throughout the Ottoman period was under the protection of the Pope and France. But in 1617, the Turkish fleet destroyed the island. During the 16th to the 18th century, the population was about 2,500 Catholics and 150-200 Orthodox.
Syros experienced a large commercial, industrial and cultural development in the 19th century and especially the city of Ermoupoli, with refugees from Chios, Smyrna, Psara, Cashews and Cretans. The Catholic influence was limited and Syros provides financial assistance during the Revolution. By mid-century, it is already at the peak of its economic and cultural prosperity, which lasts until the end of that century.
The Occupation, the famine of 1941 and the bombing, were destroying the socio-economic life of the island. The reconstruction effort started once again with the release.